OUR TALES COLLECTION

At present, IFA contains 24,300 folktales collected over a period of 55 years, from 70 Jewish and non Jewish ethnic groups, living today in Israel . On average, the archives currently receive between 100-200 new folk narratives annually. Over 1,000 narratives were collected yearly, four times, during IFA's early years.
In recent years, the largest collection originated from Israeli sources, representing 12 diverse ethnic groups, and includes over 7000 narratives.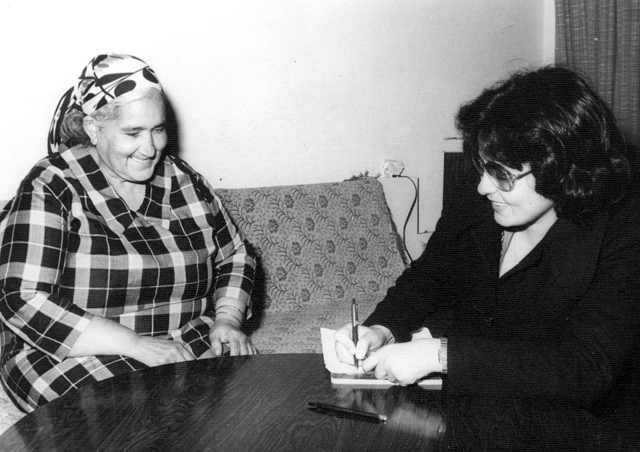 The story teller Pirha Dadaya, recorded by her daughter Esther Ben Lulu, Bet She'an 1977